Learning expedition, individual training courses
Test your position as a leader out of your comfort zone
The learning expedition is a two-days long leadership and management training course. It takes place on site in Marseille.
It includes a twenty-hours long offshore sailing experience and an indoor session (individual and collective workshops).
Decision-making in an uncertain or complex environment
Individual and collective motivation
Leadership and management
Communication process
Goals-oriented prioritization
Change management
Soft skills development
Creation of high performance
Risk-taking and crisis management
Stress management and self-overcoming
Post-failure rebound
Leaders, managers.
Administrators and project managers.
Entrepreneurs, project initiators.
Independents.
In vocational retraining.
Tout professionnel disposant d'au moins deux ans d'expérience professionnelle peut participer à cette formation. Aucune expérience en navigation requise.
1175€ excl. VAT
(excluding travel costs to and from the formation center).
Nous sommes un organisme de formation référencé et certifié Qualiopi, et à ce titre la formation peut être prise en charge par votre OPCO.
Cette formation n'est pas éligible au CPF.
Payable in several instalments upon request.
Dates of the next session: coming soon

Les délais d'accès varient en fonction des places disponibles.Contactez-nnous pour connaître la prochaine session accessible
En vivant l'expérience Sail'up, je me suis retrouvé dans un environnement naturel, qui n'a rien à voir avec nos habitudes professionnelles.
Vous êtes amenés à prendre des décisions rapides dans un environnement contraint, ça évolue vite, très vite et les parallèles avec le monde de l'entreprise se font naturellement, c'est passionnant !
Pourtant inquiet à l'idée d'aller en mer, je suis convaincu d'avoir eu la chance de vivre un moment d'exception !
MARSAIL nous a délivré une prestation de très haute qualité que je résumerai en 3 mots : convivialité pour la qualité du résidentiel, performance de la méthode et pertinence pour le cheminement réflexif qui accompagnent l'expérience.
Je retiens un mot : expérience !
Apprendre par l'expérience est absolument génial, c'est au-delà de la formation. Le modèle Sail'up est très apprenant : sur soi, sur les autres, sur notre capacité d'adaptation, notre potentiel de développement. Les passerelles avec le monde de l'entreprise se font naturellement dans les débriefings. Ça donne vraiment à réfléchir.

De super échanges avec des sportifs professionnels formidables qui ont beaucoup de choses à nous transmettre !
WANT TO BOOST YOUR COLLECTIVE PERFORMANCE ?
Let's board into an exceptional tailored formation !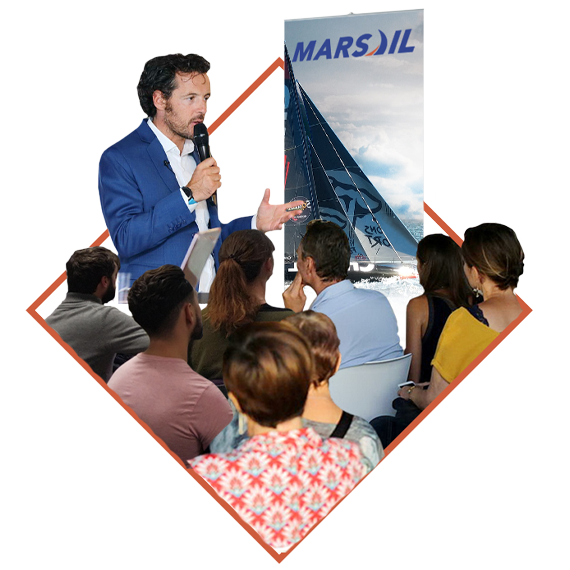 Learn from the experiences of the greatest sailors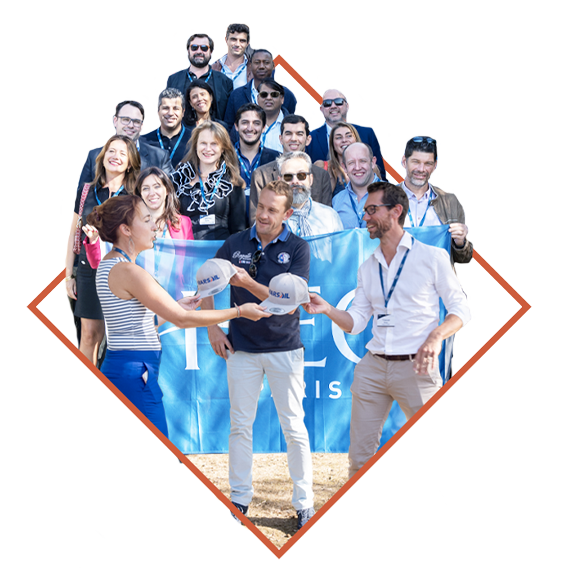 Share an exceptional experience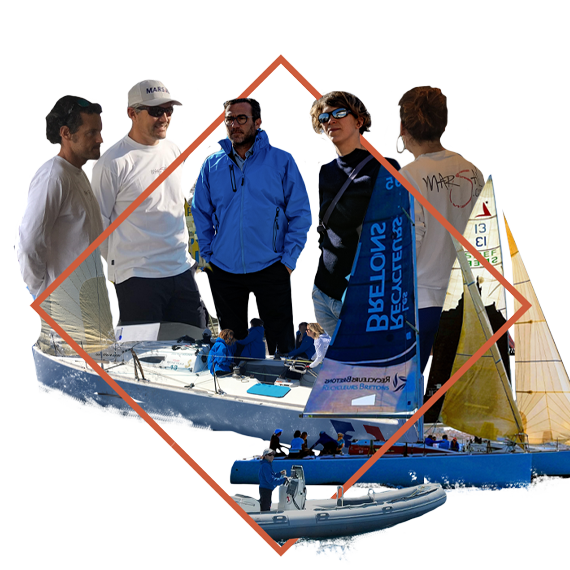 Experience action learning with the greatest sailors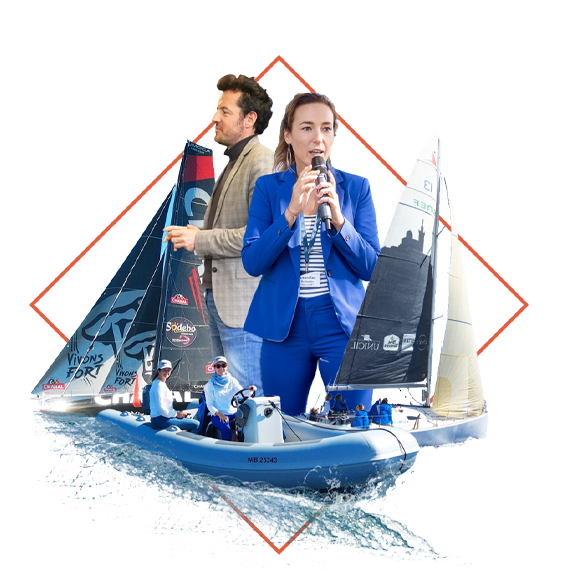 Find the way towards your objectives